Tonight we went down to Rhode Island to see our gal Eliza Neals and her band put down some blues. Eliza came over to our table to say hi before the show, which was very sweet of her. It was great to catch up with her.

The show was great, consisting of original favorites, exciting new songs, and covers. The band was Frankie Maneiro on guitar, Mickey Maguire on bass, Jon Medeiros on drums, and Rusty Scott on B3. We got a sneak peak of some songs from the soon-to-be-released album "Badder to the Bone."

We had watched Eliza and Frankie on many solo livestreams during the pandemic, but being able to see them interplay with one another and the rest of the band again after so long was so much fun! It's great to have them back on the road again!

We caught up with H.J. after the show. He took some photos of a group of us fans with Eliza. We chatted with Eliza for a few minutes, and she signed her first 2 cd's for us. Then we introduced ourselves to Frankie and chatted with him for a while. It was nice to finally meet after chatting online for the past couple of years.

Chan's is a bit of a haul from our house, but it is always worth the drive. We really enjoy the music, food, and atmosphere.


Frankie Maneiro, Eliza Neals, Mickey Maguire




Frankie Maneiro, Eliza Neals, Mickey Maguire




Rusty Scott, Frankie Maneiro, Eliza Neals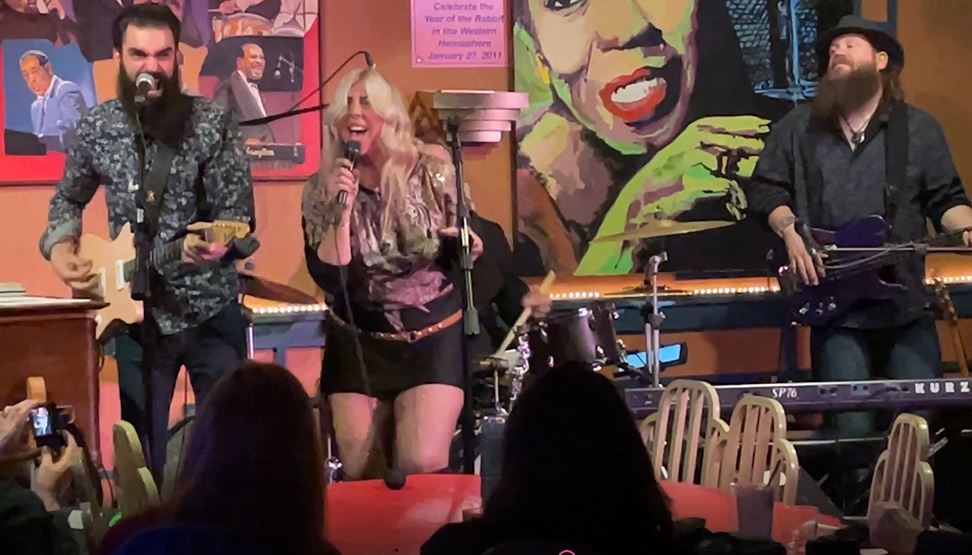 Frankie Maneiro, Eliza Neals, Mickey Maguire




Rusty Scott, Frankie Maneiro, Jon Medeiros, Eliza Neals, Mickey Maguire




Rusty Scott, Frankie Maneiro, Jon Medeiros, Eliza Neals, Mickey Maguire




Craig and Steph with Frankie Maneiro




Jon Medeiros, Rusty Scott, Eliza Neals, Mickey Maguire, Frankie Maneiro